Today I have a brand new Delush Polish pretty for you. This is Glam Squad from the Nue Collection. My newest order of Delushies arrived yesterday and I just had to wear this one right away and naturally I wanted to you guys too :D
A stunning metallic red. I love this! Excellent application and almost a one coater for me. Dry time was also quick. This didn't stain my cuticles on clean up. Other than that the jury is still out cos I'm still wearing this manicure :D I'll update the wear time and other information here in a few days.
For this manicure I used a coat of Sally Hansen Nail Rehab, a coat of Glisten & Glow Stuck On Blu!, two coats of Glam Squad and HK Girl top coat.
The icy details were made using a fine nail art brush and Dance Legend Mountain Snow white texture polish.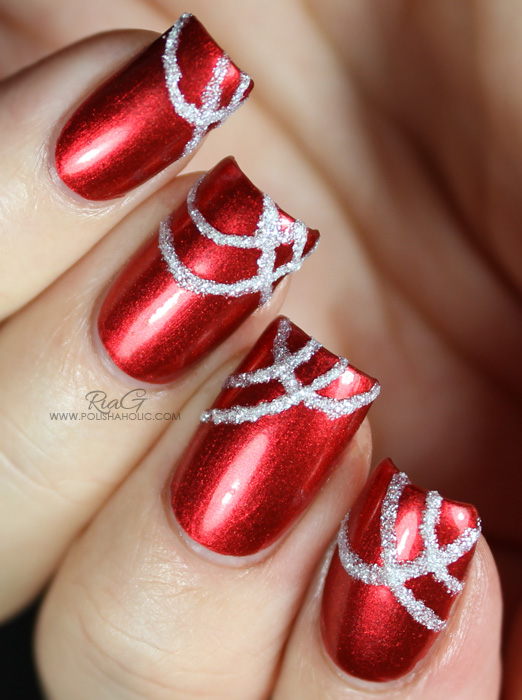 ***Glam Squad and Mountain Snow were purchased by me. I don't benefit from clicking any of the links on this post.